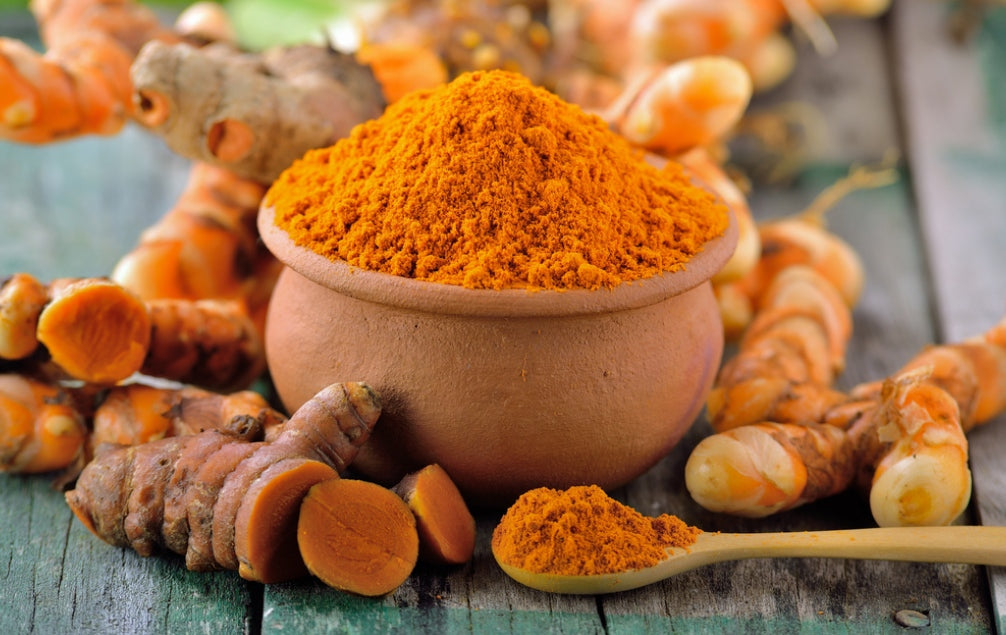 What is the difference between turmeric and curcumin?
What is the difference between an orange and vitamin C? What is the difference between spinach and the minerals you get from it? What is the difference between food and the nutrients it possesses? The answer to these questions is precisely the difference between turmeric and curcumin. The latter is a chemical compound found in the turmeric root.
Turmeric, a much loved spice in India, can be found in most spice boxes in kitchens around the country. A common ingredient in curries and other dishes in Indian cuisine, it is a taste enhancer and is also being celebrated as a superfood. Indians have always used turmeric as an antiseptic and as a cure for several ailments, but now the rest of the world seems to be catching up too. It has started to recognise the root as a prized Ayurvedic spice. A condiment that can relieve arthritis pain, boost immunity, control inflammation, and even aid in the treatment of cancer, according to some studies, Turmeric truly is an unsung hero. But how does it achieve all these heroic feats?
The answer is curcumin. This is a chemical compound that occurs naturally in turmeric, the root of the plant Curcuma Longa. It is likely that the scientific name of the plant is where 'curcumin' gets its name from.
Just like spinach is packed with minerals and iron, turmeric is a great source of curcumin. The turmeric root has an average of 2-5% curcumin. What is this curcumin? It is a part of the family of chemicals known as 'curcuminoids', which are yellow in colour. Yes. That's how turmeric gets its beautiful and bright colour. Since the first time this compound was identified in 1815, there have been a number of studies to understand what it is capable of. If multitasking is a skill you aspire to have, curcumin could be the best teacher. It is believed that the compound can work on multiple processes at one time, which is why it can cure aches and inflammation while also promoting brain health.
By now, it's safe to say that we all agree on the fact that a spice as beneficial as turmeric should not be left out of our diets. So what are the best ways to consume it? Turmeric is best paired with healthy fats like coconut oil, ghee, or olive oil, which help the digestive tract to absorb it easily. Another match made in heaven is turmeric and black pepper as the latter increases the bioavailability of curcumin in the body. Simply put, black pepper aids the absorption of curcumin by the human body.
Turmeric has yet another feather to add to its cap. It has no side effects and is usually fit to be consumed by anybody and everybody. Why would anyone want to miss out on this golden ingredient, which delivers in terms of both taste and benefits.