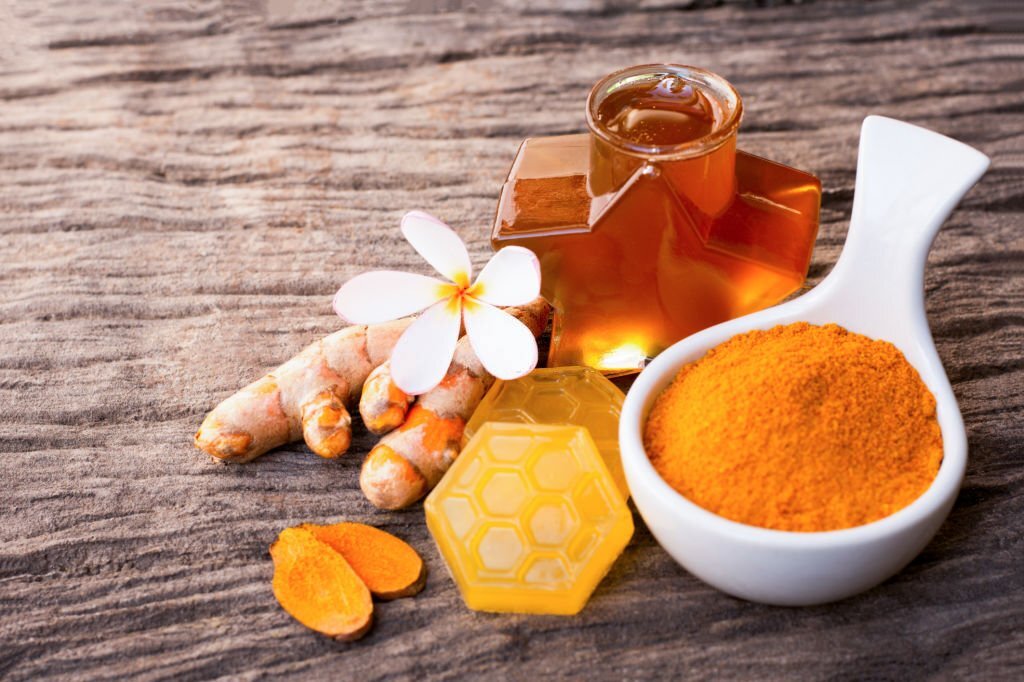 Difference and Proven Health Benefits of Turmeric and Curcumin
Turmeric is one of the spices used widely throughout Asia. It is also considered Indian saffron because of its bright yellow color. But do you know that it consists of countless health benefits? And it is because of its active component curcumin. Today, in this post, we are going to explain the difference and proven health benefits of turmeric and curcumin. So, keep scrolling to learn more about the high curcumin turmeric.  
Introduction and Difference between Turmeric and Curcumin
Turmeric is a spice that comes from the Curcuma Longa roots which is a flowering plant (related to the ginger family). With intense golden to yellow color, it looks like ginger roots when it is fresh or raw. In many countries, turmeric is used as a joint pain reliever and to treat digestive and skin-related issues. If we talk about the Ayurveda, this spice is a staple of this treatment for natural healing.
Turmeric consists of various plant substances but one group – curcuminoids (it includes curcumin, bisdemethoxycurcumin, and demethoxycurcumin) has the most proven health benefits. However, curcumin is the most active and highly effective component of turmeric. This element is best known for its antioxidant, anti-tumor, and anti-inflammatory effects.
Health Benefits of Turmeric and Curcumin
Turmeric along with curcumin comes with great medicinal properties. To learn more about the proven and clear health benefits of high curcumin turmeric, continue reading the following points:
Osteoarthritis: This is the condition where you experience severe pain in your joints due to inflammation. You will be amazed to know that turmeric and its active component curcumin have great anti-inflammatory properties. Hence, you can use it to get relief in the symptoms of osteoarthritis.
Heart Disease

: This spice can help you reduce the BAD cholesterol along with the triglycerides and other possible reasons for heart and related diseases.
Diabetes

: You will be amazed to know that turmeric and curcumin are quite effective elements when it comes to improving the metabolism of blood sugar.
Obesity

: Turmeric and its active component curcumin are loaded with the anti-inflammatory properties that may be needed to regulate your body fat.
Cancer

: Even though the research is still in the process, there are some proven effects on the colon and other cancerous cells.
Liver

: Several studies have been held where it was found that curcumin and other turmeric extracts were very effective against chronic liver damage because it helps in reducing the harmful oxidative pressure and stress.
Anti-Bacterial

: Natural or home remedies include turmeric because of its strong antibacterial effects on the diseases/ infections caused by bacteria.
Anti-Fungal

: These natural options can also be used to interrupt the fungal cell membranes.
You can use the TurmHeal – as it is a solid combination of turmeric and other natural ingredients offered by Farm to Health to get the health benefits listed above.
Why Turmeric is Powerless without Curcumin?
Turmeric, as a spice has gained massive respect in the world of medicines because of the health benefits attached. It is not only good for skin diseases, arthritis, etc. but has shown impressive outcomes in the treatment of diseases like Parkinson's. Now, the question is why turmeric is powerless if there is no curcumin! Well! To answer this, you will need to understand that anti-fungal and anti-bacterial properties are available in all 8 of turmeric's components but curcumin has the highest level.
This is one of the reasons why curcumin is capable of reducing fungal growth alone. And when it comes to suppressing the tumor cells' growth, turmeric can have better effects when combined with curcumin. You will be amazed to know that curcumin is powerful enough to reduce the interleukin and tumor necrosis factors that are key contributors to the issues like type-2 diabetes. However, additional studies and some research are needed to get insight into more benefits attached with the uses of turmeric and curcumin together.
Main Health Benefits of TurmHeal
If you are searching for an outstanding solution that is easy to make and loaded with so many health benefits, then TurmHeal is the best option available. Created with indigenous products only, you will get the following health benefits with it:
Better immunity: Turmeric is the best immunity booster for ages. And to enhance its benefits, Farm to Health has added some more ingredients so that the absorption process of the human body can become better or mindfully curate.
Anti-inflammatory properties

: Inflammation is one of the leading causes of ailments such as depression, stress, arthritis, Alzheimer's, cancer, and so on. This high curcumin turmeric has other contents such as cinnamon and black pepper to suppress the different molecules of inflammation to provide you with relief.
Say goodbye to stress

: When you have turmeric rich in curcumin, you can effectively treat issues such as depression, stress, anxiety, and other psychological conditions. How? This component can effectively boost the level of dopamine and serotonin which is highly needed to make your mood better.
Get relief in joint pain

: You may or may not be aware of the fact that inflammation is the leading cause of your joint pain. However, TurmHeal can effectively help you alleviate the pain by fighting inflammation.
Other Health Benefits of TurmHeal
In addition to the above-mentioned benefits, you can expect the following too from TurmHeal:
Heals wounds
Protects against cough and cold
Controls diabetes
Aids digestion
Helps weight loss
Reduces cholesterol
Improves cognitive functions
Makes your skin better
Prevents several infections
Why TurmHeal is a Great Source of Curcumin?
TurmHeal is a mindfully combined product that offers great health benefits (we have already mentioned it above). You must be thinking about what makes TurmHeal a perfect source of Curcumin! This is because TurmHeal – high curcumin turmeric consists of 4 natural ingredients i.e. turmeric, black pepper, cinnamon, and green cardamom. In this product, you will get turmeric having at least 7%-8% of curcumin. And it also has black pepper that is highly needed to increase the bio-availability and absorption of curcumin in the body up to 2000%. Anyone who wants to experience the benefits of turmeric and curcumin that we have discussed above should try out TurmHeal at least once.